---
Sartori Merlot Bellavitano Cheese.  My new favorite cheese.  I found it in the fantastic cheese section at Mariano's and was intrigued by it's name.  Anything that has something resembling wine in the title is something I want to try.  And thank god for trying because it is delicious.  I love it with Raincoast's Rosemarry crisps but also just love it by itself.   It wasn't until I decided to get creative and try it with my favorite fig spread that I realized I had created a masterpiece.  Don't be turned-off by the fig spread.  It is absolutely delicious and adds the perfect amount of sweet to your panini.  Have you ever had a prosciutto and pear panini?  It's like that..but better and ooey gooey awesome.  Just trust me on this one.
The key to making an amazing grilled cheese or panini is the ratio of bread to cheese.  For two slices of "thicker than normal" French or Italian bread, I add 3-4 slices of cheese.  In this case, because there is prosciutto involved also, I add 2 slices of cheese and then some more Merlot Cheese.  The prosciutto acts as one of those pieces of cheese in this case   If I'm making a simple grilled cheese panini with regular whole grain slices, I will usually only use 2-3 slices of cheese because the bread is thinner.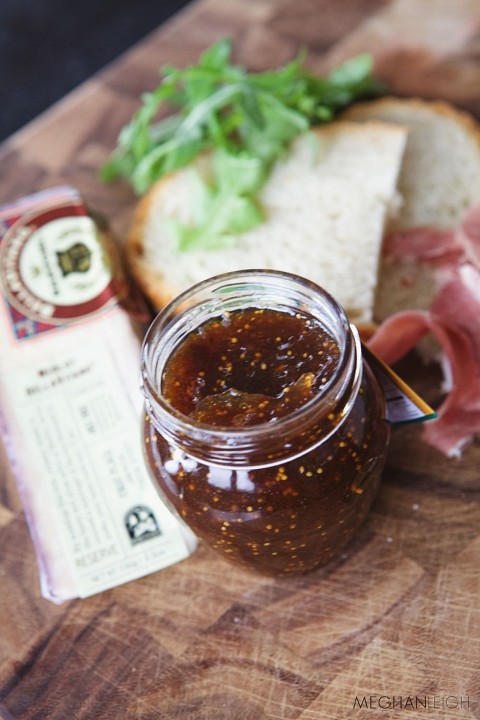 INGREDIENTS:
Serves 2 
– French or Italian Bread ( 2 large slices, each cut in half, or 4 slices)
– 6 slices of prosciutto
– Arugula
– Butter
– Fig Jam (I use Dalmatia Fig Spread from Mariano's Cheese Department)
– 4 slices of mozarella cheese
– Sartori Merlot Bellavitano Cheese ( crumbled or cut into thin slices- I also get this from the Marianos Cheese department)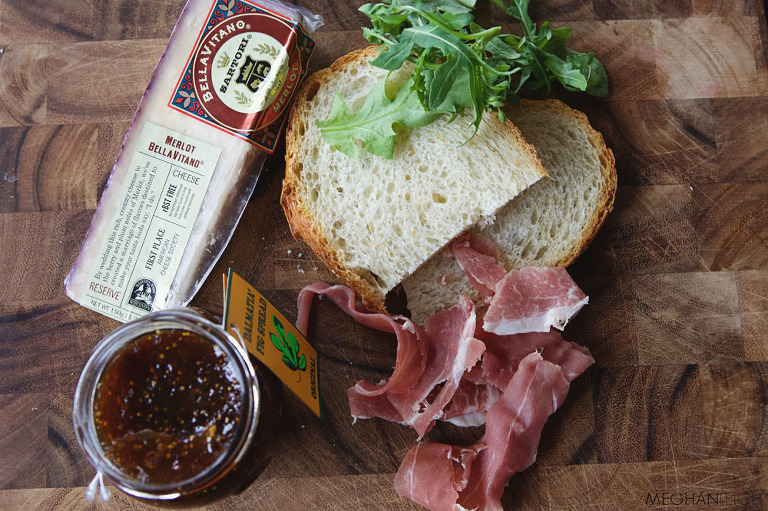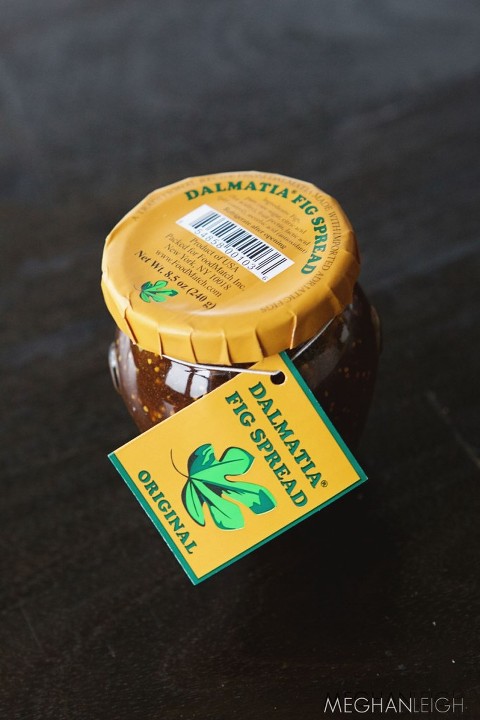 DIRECTIONS:
You're basically making a glorified grilled cheese here, so disregard the instructions if I'm explaining too much.  :)
Butter the bread on one one side of each slice.  Place the first slice down on the skillet or grill pan.  Then, spread the fig spread onto the bread.  Top with one slice of mozzarella cheese.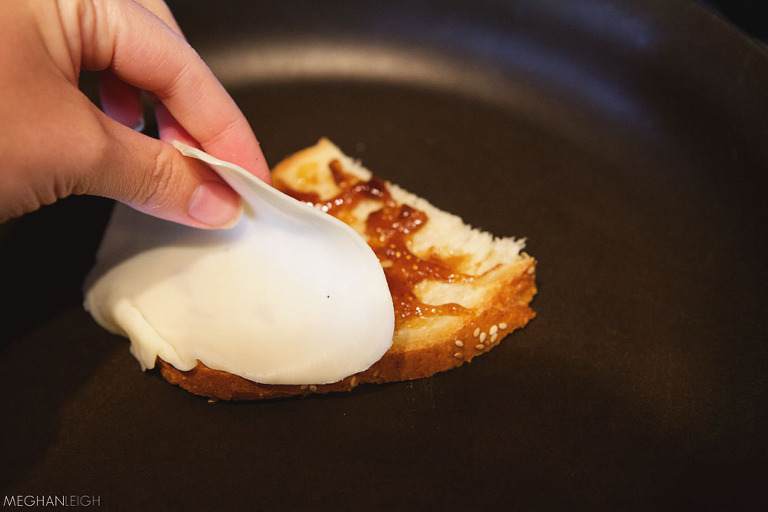 Next, add the Merlot Cheese, followed by another slice of mozzarella cheese ( add a good amount of the Merlot Cheese.  It will look like it's too much, but you will be surprised by how much it melts down).   Add 3 slices of prosciutto to each sandwich and then spread more fig spread on the back of the last slice of bread and place the bread butter side up.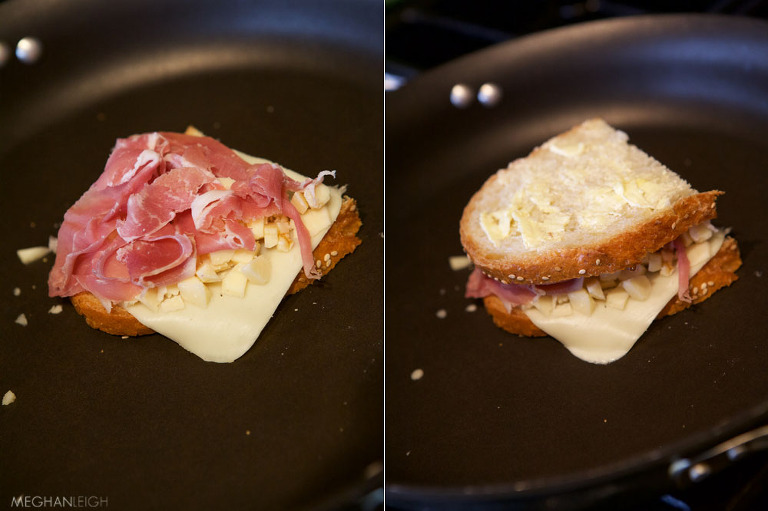 Grill the panini on medium heat for a few minutes on each side, being careful not to flip too soon so that the crumbled Merlot cheese doesn't spill out before melted.  Grill until golden brown and cheese is melted.    I add some arugula in the panini after it is finished or you can throw it on top of your panini or in salad form.  ENJOY!