---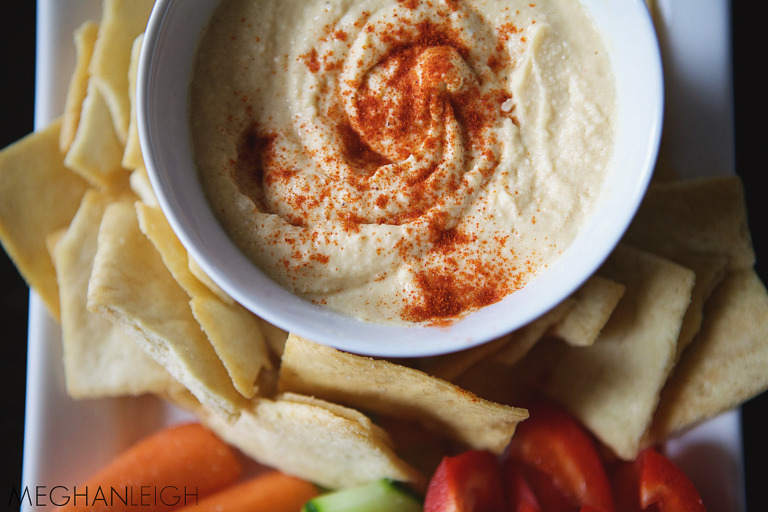 INGREDIENTS:
1 (190z) can of chickpeas
2 cloves of garlic
2 tbsp of fresh lemon juice
1/2 tsp of salt
1/4 tsp of pepper
1/4 tsp of paprika + a little extra on top
1 (5 oz) carton of plain greek yoghurt
4 tbsp of olive oil + more if needed
2 tbsp of water
Optional dipping ingredients:  Carrots, cucumbers, pita chips, pita bread, pretzels, or my personal favorite- red peppers!
DIRECTIONS:
In your VITAMIX or food processor, first add olive oil and yoghurt and then follow with the remaining ingredients and mix until blended.  Add more olive oil if it is too thick and add more salt, pepper, lemon juice or even a dash of garlic salt if it needs more flavor.  Sprinkle with paprika an serve with pita chips, pita bread, and veggies!
*  I store the homemade hummus in tupperware or a glass pyrex bowl with a lid in the fridge and then my husband and I eat it all week. :)