---
You know you've done something right when you eat your vegetables before your main meat or side dish….
I've never been one to hate vegetables, but it can never hurt to find more ways to LOVE them, right?  Since we're in the middle of summer grilling season, I thought this was the perfect time to blog about these delicious grilled veggies!  My husband has been making grilled veggies for us for years, and every time, they just keep getting better and better.  I would say he has "mastered" them, but I because I know he's reading this, I don't want his head to swell…. ( just kidding, he deserves the grill master title entirely). :) I figured it would be too selfish of me to not share his "recipe" with you, (I say "recipe" because this is more of a method than a recipe) and I promise you'll never look at veggies the same way again.  The little bit of olive oil allows them to caramelize and crisp up on the edges from the foil and make them taste like candy.  Yes, I said candy.  :)
Do you want to know what the best part is about these veggies?  They are AMAZING leftover and we love to add them to so many of our favorite dishes.  A few ideas below:
-Mixed in to eggs or added to omelettes
– Added to fajitas
– Added to a variety of summer salads
– Added to paninis
– Added to white rice or stir fry
-Added to pasta dishes
-Thrown on top of nachos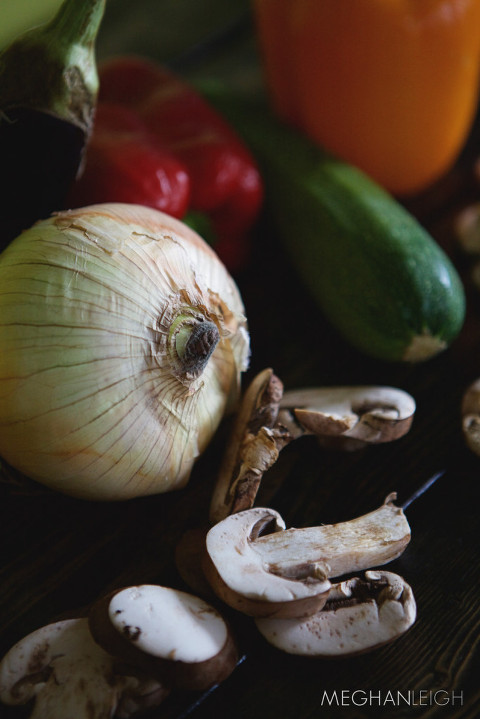 INGREDIENTS:
1 mini purple eggplant, top removed and sliced into wedges or strips
1 yellow onion, sliced
1 red pepper, sliced into strips
1 orange pepper, sliced into strips
1 yellow pepper, sliced into strips
1 zucchini, sliced into strips
6-8 oz of mushrooms 
1 tbsp of seasoning salt
1 tbsp of Italian seasoning
1 tsp of ground pepper
tinfoil
olive oil
**  The vegetables above are our personal favorites for grilled veggies and ones we have found work best grilled together at the same length of time.  If you dont like one or some of these options, sub them out and double something else instead.  We also like to watch for whatever summer veggies are in season or on sale.   Keep in mind that your olive oil and seasoning amounts may need to be altered, so add slowly and adjust as needed.
Squash is another great option that pairs well.  Asparagus is one of our favorites, but cooks so much faster and shrinks up, so we usually save those for another night.   :)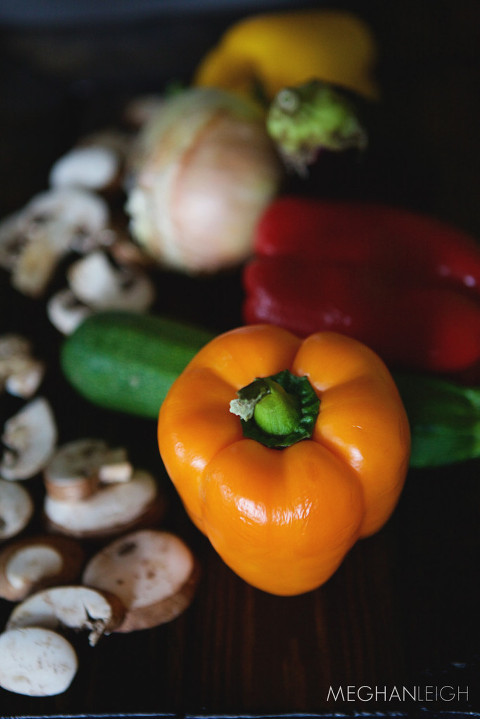 DIRECTIONS:
Start by cutting all of your veggies.  Most of them work best when cut into strips.
In a large mixing bowl, toss your veggies with some olive oil.  I start with about 1/2 cup and then add more slowly if needed.  You want the olive oil to just coat the veggies and not be swimming in them.  Next, add the seasoning salt, Italian seasoning and ground pepper.  Toss together until evenly coated.  Adjust amounts if needed.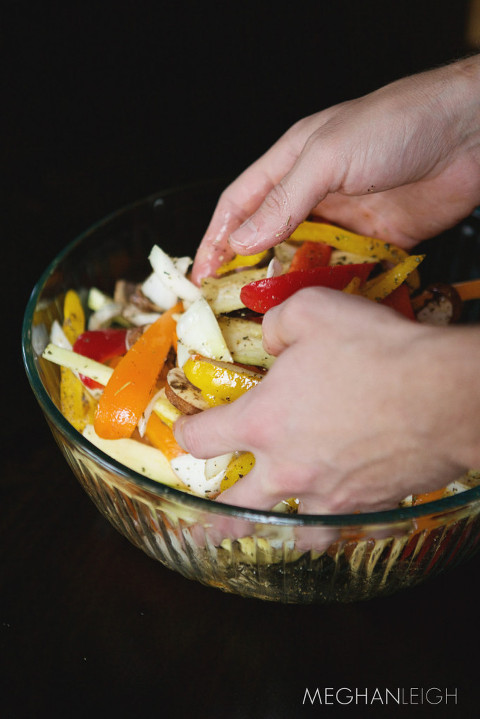 Next, take a large piece of aluminum foil and make a "foil bed" about 10 in. long.  (We usually double up the foil for more strength).  Fold up the edges on all sides.   Do this again, so you have 2 "beds" total.  Transfer the veggies into the foil bed and spread them out.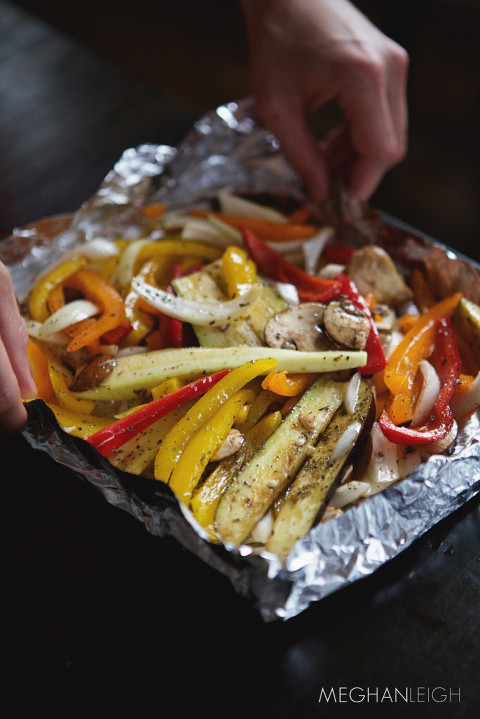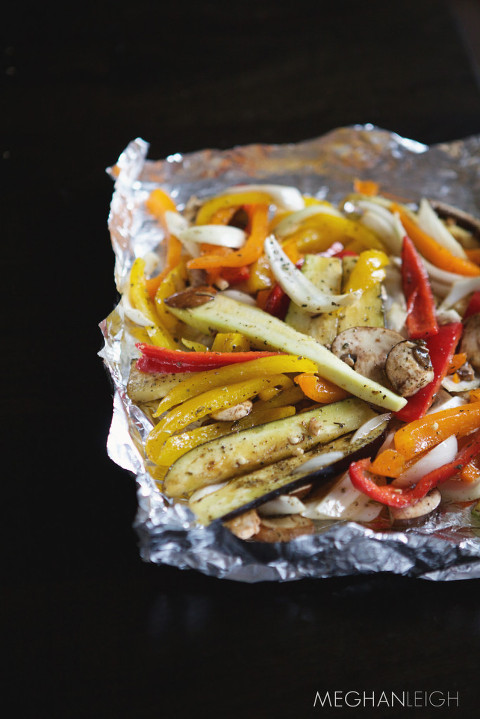 Grill veggies on medium heat (around 400 degrees) for about 20-30 minutes with the grill lid down.  Check veggies and turn/flip them in the foil every 5 minutes so they cook evenly.  You will probably have to scrape them off the foil sometimes, but don't worry- when they do that, it's because they're charring to perfection. :)