---
This is another fantastic recipe that originated from my favorite Nordstrom cookbook.  If you're a picky vegetable eater, this recipe is for you.  It will also be the closest thing you eat to candy, that's not actually candy.  You know they're good when you and your husband go straight for these instead of the main entree on your plate.   We love them burnt around the edges ever so slightly, but you can cook them however you like.
This are the perfect side for a small dinner party (or just for the two of you!)and you'll be sure to impress because of the amazing flavor combinations of the ginger, brown sugar and ground fennel.   The colors are gorgeous too!  You'll never make plain, frozen carrots again after this.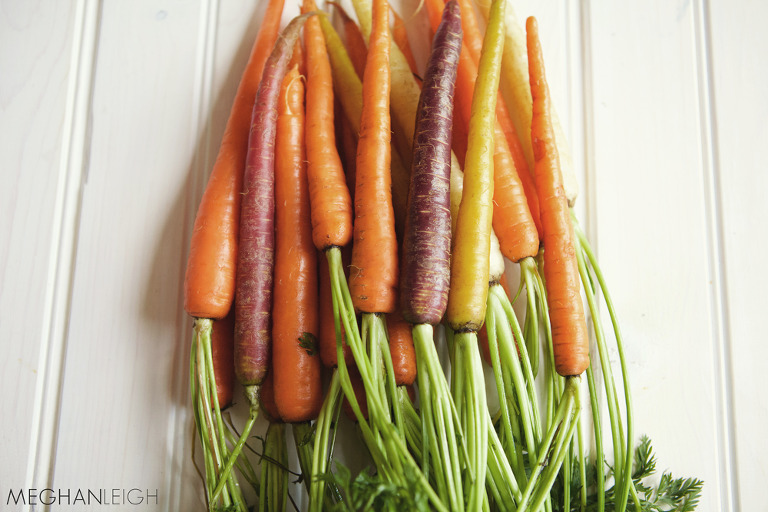 INGREDIENTS:  makes 4-6 side servings
2 TBSP unsalted butter
1.5 lbs carrots, peeled and cut into "matchstick" sizes (I use a variety of colors and sometimes use organic but you can use any kind.)
1/2 tsp ginger (I use jarred-found in the produce section)
3 TBSP brown sugar
salt and pepper
1/2 tsp ground fennel
Chopped Parsley for garnish if desired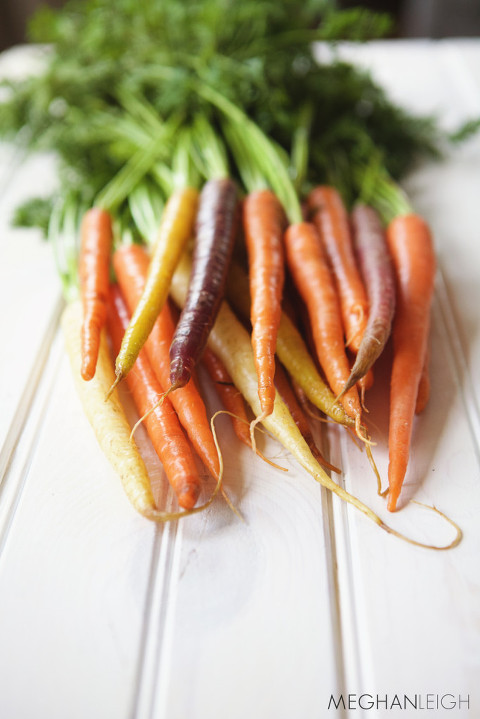 DIRECTIONS:
Start by peeling your carrots and chopping them into matchstick sizes if you haven't already done so.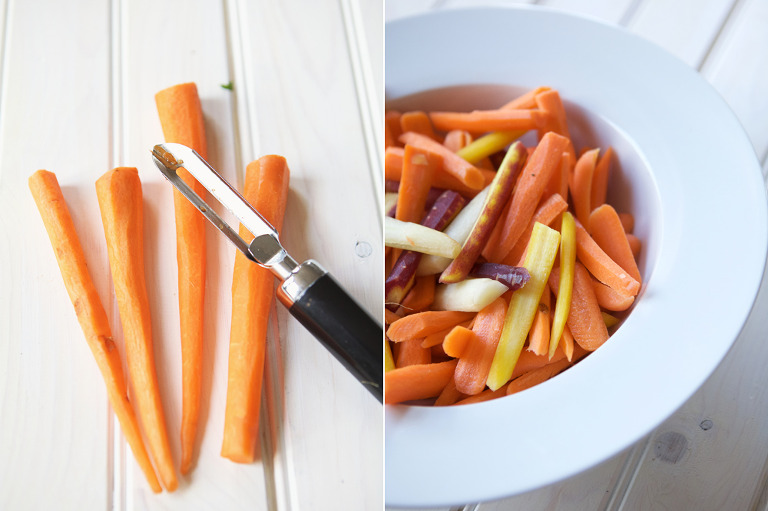 2) In a large skillet ( not too shallow), melt the butter over medium heat.  When melted, add the carrots in an even layer. Sprinkle with the brown sugar and ginger and stir to coat.  Season with a pinch of salt and pepper.  Add 3/4 cup of water into the skillet and bring it to a simmer.  Cover and cook for at least 5 minutes, or until carrots are starting to soften.  Don't overcook.
3) Increase the heat to medium/high and uncover.  Cook the carrots until the water evaporates and then until they start to brown lightly around the edges.  This should take about 5-7 minutes, but sometimes I let mine go a bit longer on high heat because we like them slightly burnt.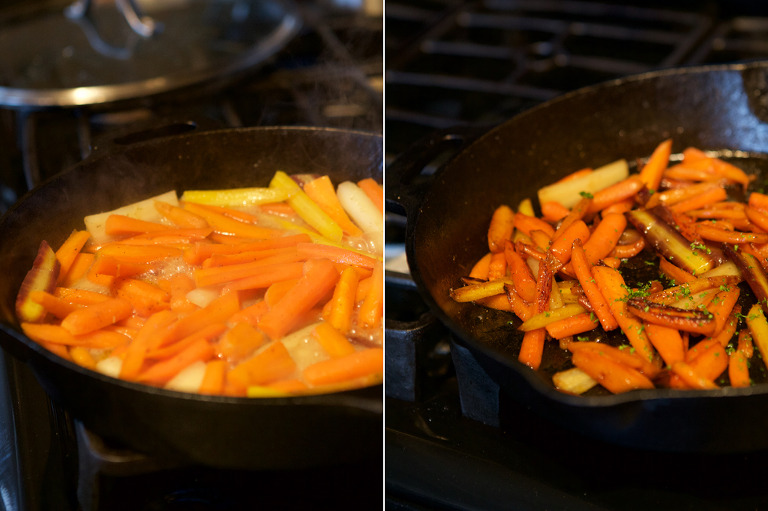 4) Add the ground fennel and a season with a bit more salt and pepper to taste.  Stir to combine and then sprinkle with parsley if you're using it.