---
My recipes have been pretty healthy as of late, so I figured it was about time I added some carb goodness into my Tasty Tuesday feed.  This is currently my favorite garlic bread recipe.  These are so easy to make, whether it be for 2 people or a party!   Enjoy the cheesy, garlic yumminess!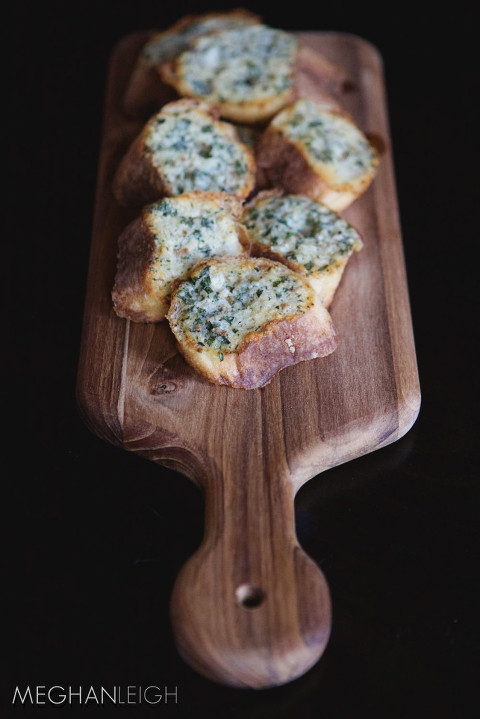 INGREDIENTS: (Serves about 6-8)
1 baguette, cut into 1 in thick pieces on a very sharp diagonal
2 sticks ( or 1 cup) of unsalted butter at room temperature
1 cup grated parmesan cheese (use fresh from the cheese section, not the stuff in a can)
1 & 3/4  tsp garlic powder
2 tbsp finely chopped fresh leaf Italian parsley
3/4 tsp of salt
DIRECTIONS:
Preheat the oven to 350 degrees.  If it isn't already, make sure the butter has been taken out and is at room temperature. Do not melt it in the microwave because then it will be thin.
Slice the baguette into 1 inch thick slices on a diagonal.  Place them on a foil-lined baking sheet( or two). 
Mash the butter, cheese, salt and garlic together in a medium bowl with a rubber spatula until evenly combined without any butter lumps.  Then mix in the parsley.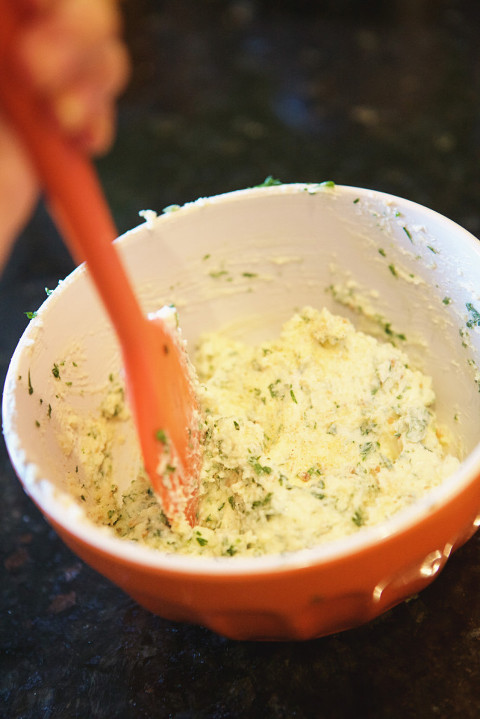 Using the spatula, spread each slice of baguette with generous 2 tsp portion of the butter mixture.  Do not leave any bald spots and don't skimp out.  Arrange the crostini, spaced closely but not touching, on a baking sheet.
*The unbaked crostini can be prepared up to 3 hours ahead, covered with parchment paper and stored at room temperature.  Do not refrigerate.  You can also make the butter mixture up to the day before and then cover in tupperware in the fridge.  Make sure to take it out about an hour before you spread it on the bread to make sure it's soft enough. 
**If you have any extra butter mixture, keep it in tupperware in the fridge and make more crostinis later in the week!  
Bake uncovered until golden brown, 10-12 minutes.  Serve warm and enjoy!