---
Since I'm now such huge fan of cooked salmon, I'm always looking for new delicious ways to prepare it.  I found this simple and genius recipe from Damn Delicious and just had to share it with you.   You whisk together a delicious marinade, pour it over salmon wrapped in foil and ta da!  A flavor packed dinner in less than 30 minutes!  You're welcome in advance.  :)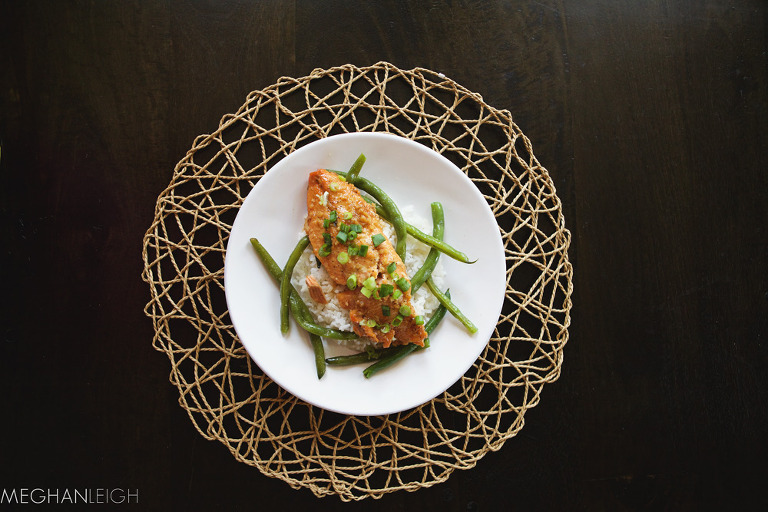 INGREDIENTS: 
1/4 cup honey
3 cloves garlic, minced
2 tablespoons soy sauce
1 tablespoon seasoned rice vinegar
1 tablespoon sesame oil
1 tablespoon grated ginger  ( I use jarred- found in the produce section near the jarred garlic)
1 teaspoon Sriracha
Freshly ground black pepper, to taste
2 pounds salmon, skin removed
2 green onions, thinly sliced
aluminum foil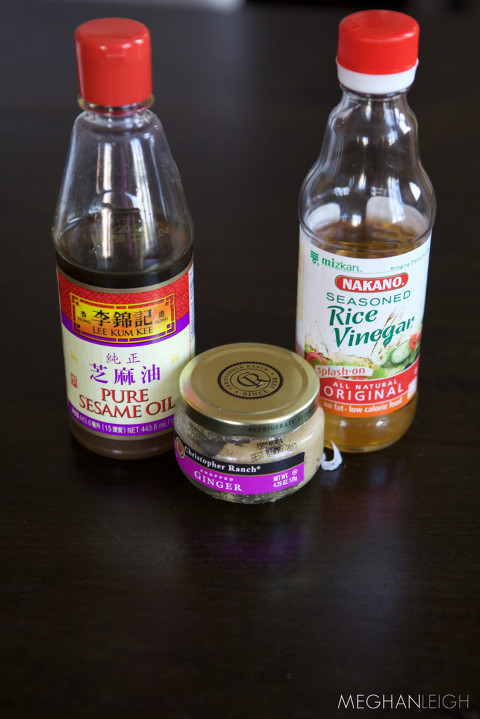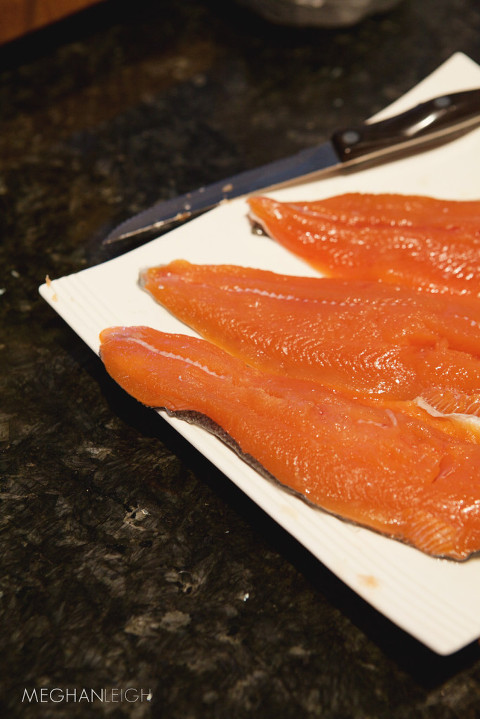 DIRECTIONS:
Preheat oven to 375 degrees.  Place a large amount of foil in a baking dish, just big enough to fit the salmon (You want the  salmon to sit in the marinade).  The foil will be folded over the salmon and baked, so make sure you have enough foil.
In a small bowl, whisk together the honey, garlic, soy sauce, rice vinegar, sesame oil, sriracha and ginger.  Add a few pinches of pepper to taste.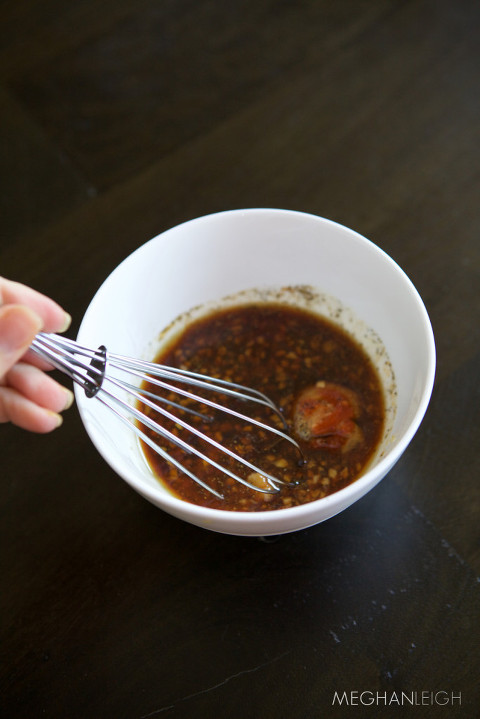 Place the salmon ( skin off) in the baking dish and then pour the marinade all over the salmon.  Fold the foil over the salmon, covering completely.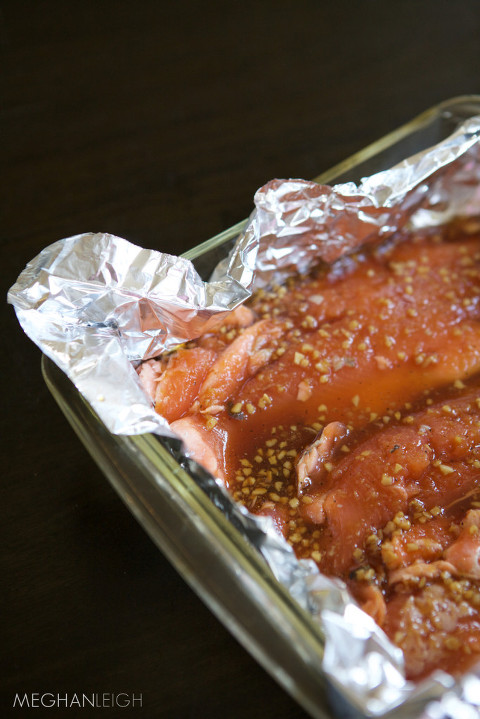 Bake in oven 10-15 minutes and then open the foil packet, turn on broiler (or 500+ degrees in oven) and broil for another 5-10 minutes or until salmon is cooked through and sauce starts to caramelize.  Liquid surrounding salmon will still be thin, but the salmon should be cooked thoroughly.
**Baking time may vary, pending thickness of your salmon.  
Top with chopped green onions and serve with white rice and veggies.  Spoon the extra yummy sauce over the top.  Enjoy! :)