---
Two words…..FOUR INGREDIENTS.  That's all it takes to make these mouth watering and crispy Parmesan Rosemary Smashed Potatoes.  And aside from the potatoes, you might already have the rest in your pantry/fridge anyways!  These are so easy and so tasty- you literally boil, smash and bake!  I feel like there should be a song or jingle that goes with that…..but lucky for you, I can only type on this blog and not sing.  :)   
If you're a potato person but are always looking for easier and tastier ways to cook them…. look no further.  You'll never look at another potato the same again.  Trust me.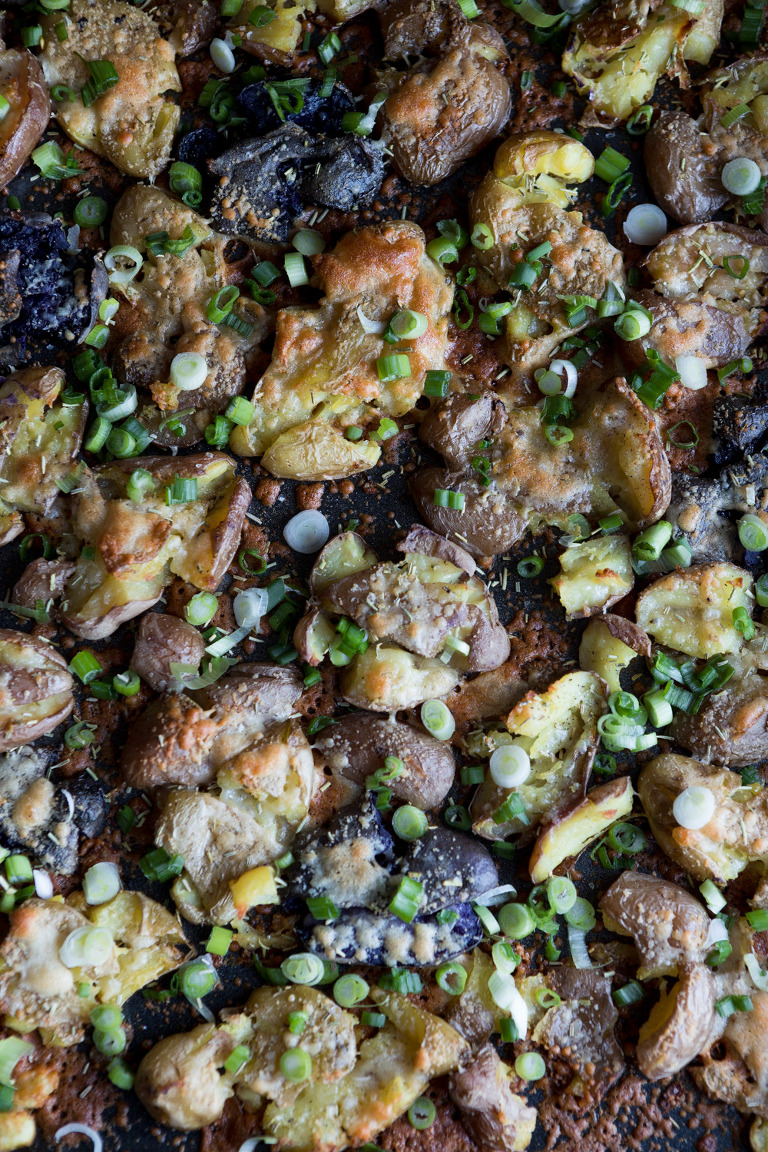 I was looking for an easy alternative to make potatoes and found this technique in one of Ina Garten's cookbooks.  She's a food god so I figured this had to work, right?  I used a few different ingredients than she did but that's the best part.  There are so many different ingredients to use for this recipe, as long as you keep the same technique!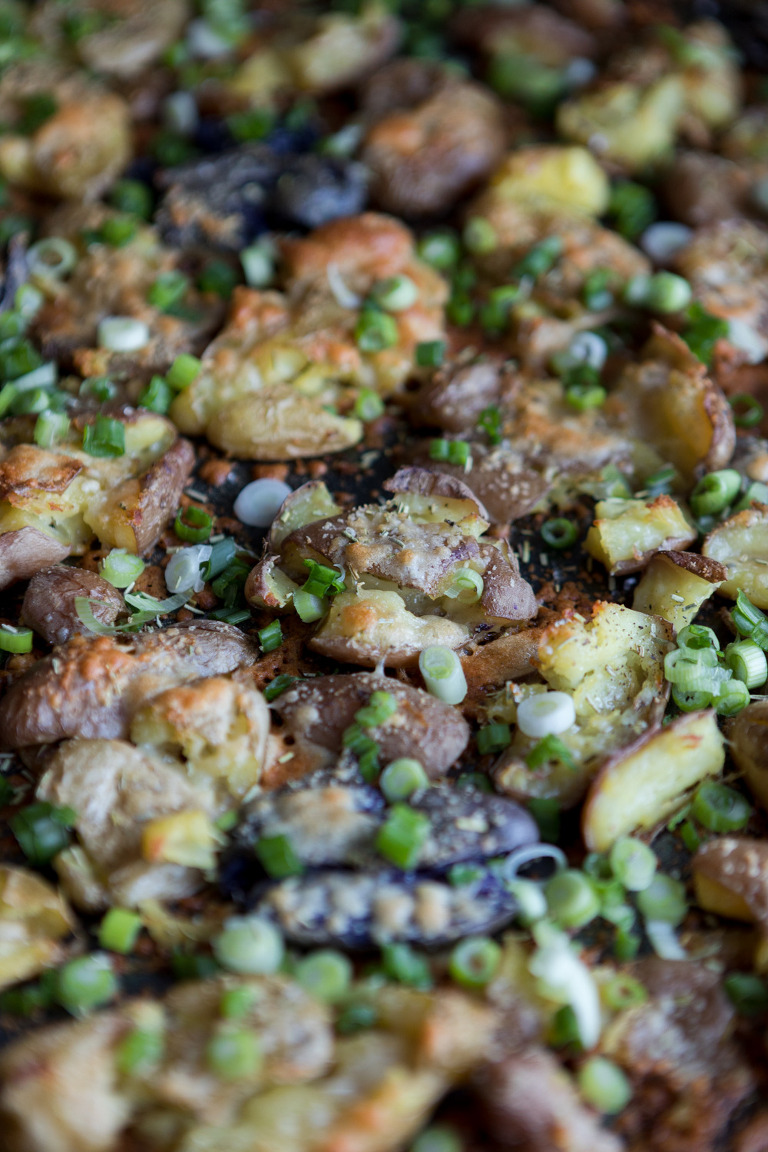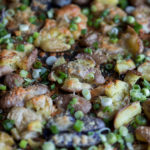 Parmesan Rosemary Smashed Potatoes
2017-11-08 12:51:37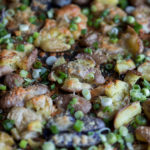 Serves 4
Ingredients
1 pound mixed small Yukon Gold and red new potatoes, scrubbed
Kosher salt and freshly ground pepper
3 tablespoons olive oil
1/2 cup freshly grated Parmesan cheese
Rosemary, dried or fresh
Green onion, diced
Instructions
Preheat oven to 400 degrees.
Place potatoes and 1 tablespoon of salt in a large saucepan and add water to cover the potatoes.
Bring to a boil, reduce the heat, then simmer for 17 to 20 minutes, until the potatoes are cooked and tender when pierced with a skewer. Drain the potatoes and place on a sheet pan/cookie sheet.
With a potato masher or metal measuring cup, press each potato until it is about 1/2 inch thick, being careful not the smash them too much so they break apart.
Drizzle the potatoes with the olive oil, salt, and pepper and sprinkle with rosemary.
Roast the potatoes for 25 to 30 minutes, turning once, until the skins have become nicely browned. If they are too hard to turn without falling apart, just move them around a bit on the sheet and watch them carefully so they don't burn.
Sprinkle potatoes with the Parmesan cheese and a bit more rosemary and cook for another 2 to 3 minutes, until the cheese melts.
Top with a pinch of sea salt at the end and serve hot.
Notes
Make a double batch! Great as leftovers! Heat back up in a skillet and eat as a breakfast, lunch or dinner side!
Meghan Leigh | Photography and Lifestyle | Hinsdale and the greater Chicago area http://meghan-leigh.com/