---
You know how certain smells and tastes remind you of certain things?  Well, Mom's Spiced Holiday Cider reminds me of Christmas.  In fact, I'm convinced that if my mom ever decided not to make it for our annual Christmas Eve party, that I would throw a toddler tantrum.   If you're reading this, Mom….don't even try that….it wouldn't be pretty.    It's just so tasty and so comforting for a nice warm holiday party inside.  Ok, maybe the comforting part comes from the handle of Captain Morgan we properly place next to the crockpot…… but you get where I'm going with this.  Cold Holiday Season.  Hot Christmas beverage brewing.  BAM.  You're officially everyone's favorite person for having made this.   You're welcome.   
For whatever reason, my mom has always called this "Wassle" (am I even spelling this right)?.  I think that's just what it was called when someone gave her the recipe years and years ago.  You can call this Wassle too if that strikes your fancy or even just Holiday Cider.  Heck, you can call it whatever the hell you want as long as you make it and enjoy it.  this drink is so perfect for holiday parties because it's made in a crockpot and serves about 15-20 people for each batch.  So all you have to do is make it in the crockpot about an hour or so before guests arrive, let it heat up and blend in the crockpot and TADA!  Hot Holiday beverage for everyone to enjoy.    This year, I am particularly excited about this drink because it's nonalcoholic and that's kind of the trend I've been going for during this pregnancy ;)    I'm going to break world records for the amount of "wassle" I consume this year.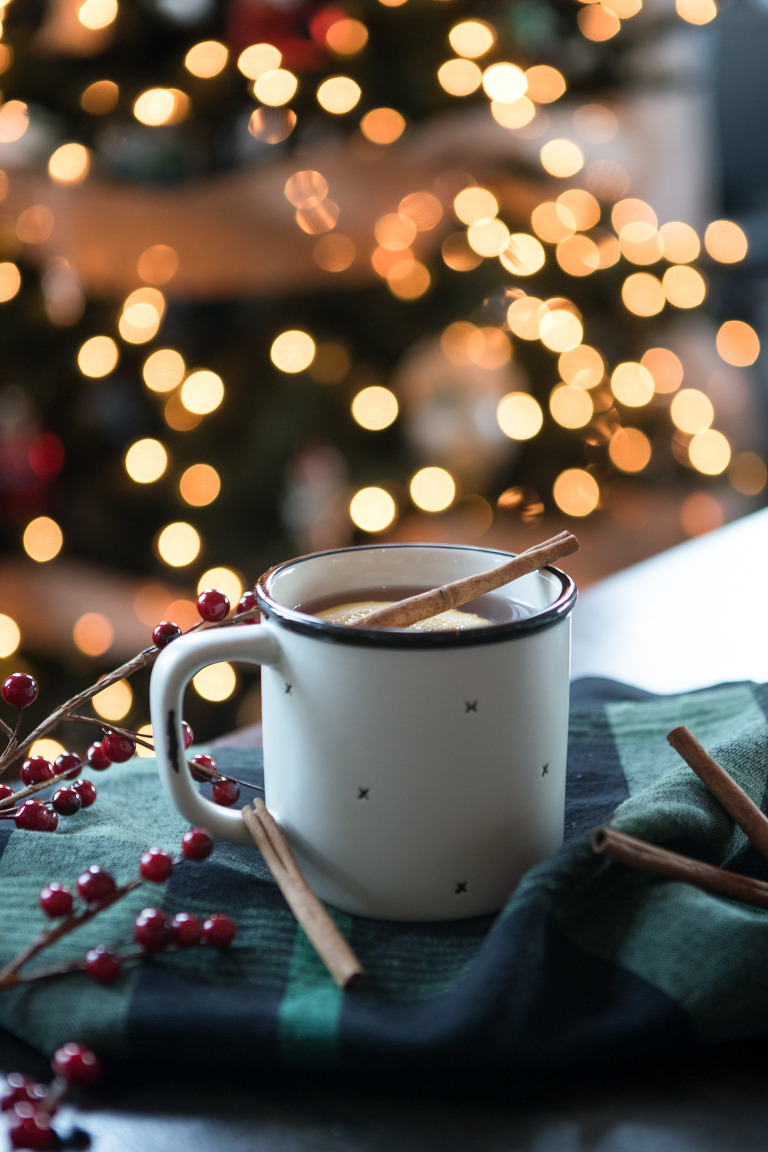 As I mentioned, we serve a spiced rum next to the crockpot for people to pour in as they wish.  We usually buy a handle of Captain Morgan but you can try a different rum or bourbon with it.  This way it's perfect for all ages.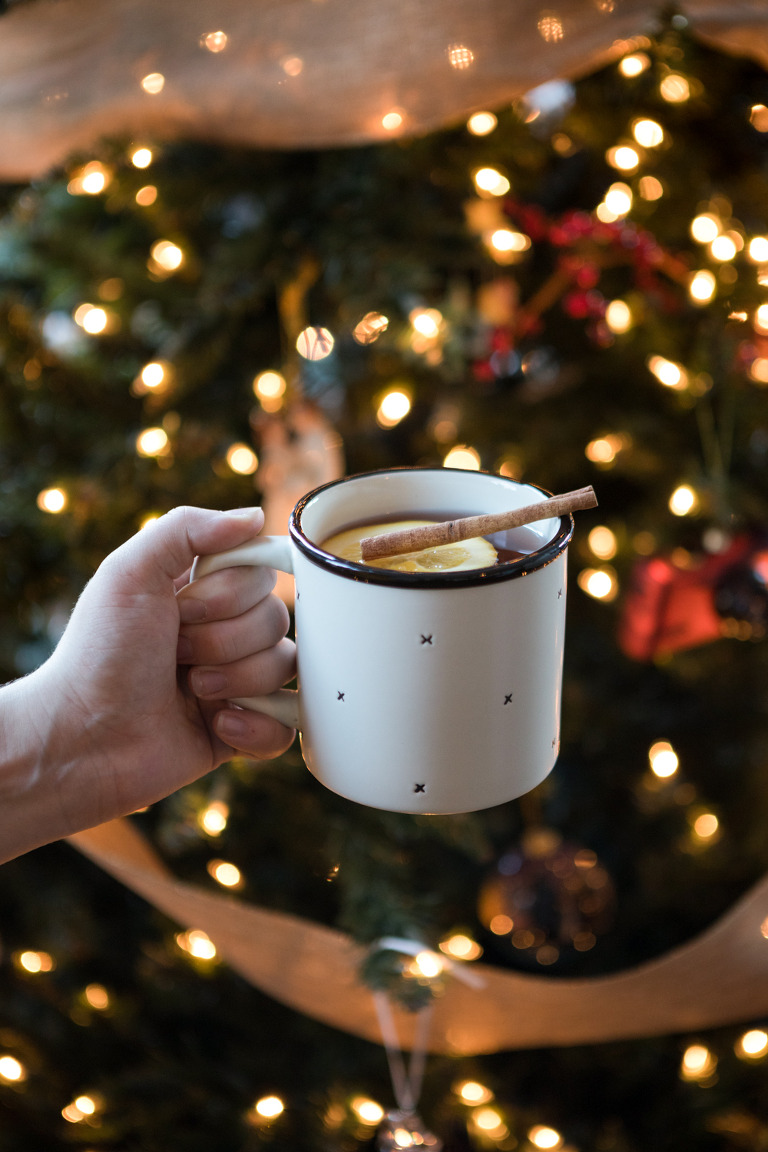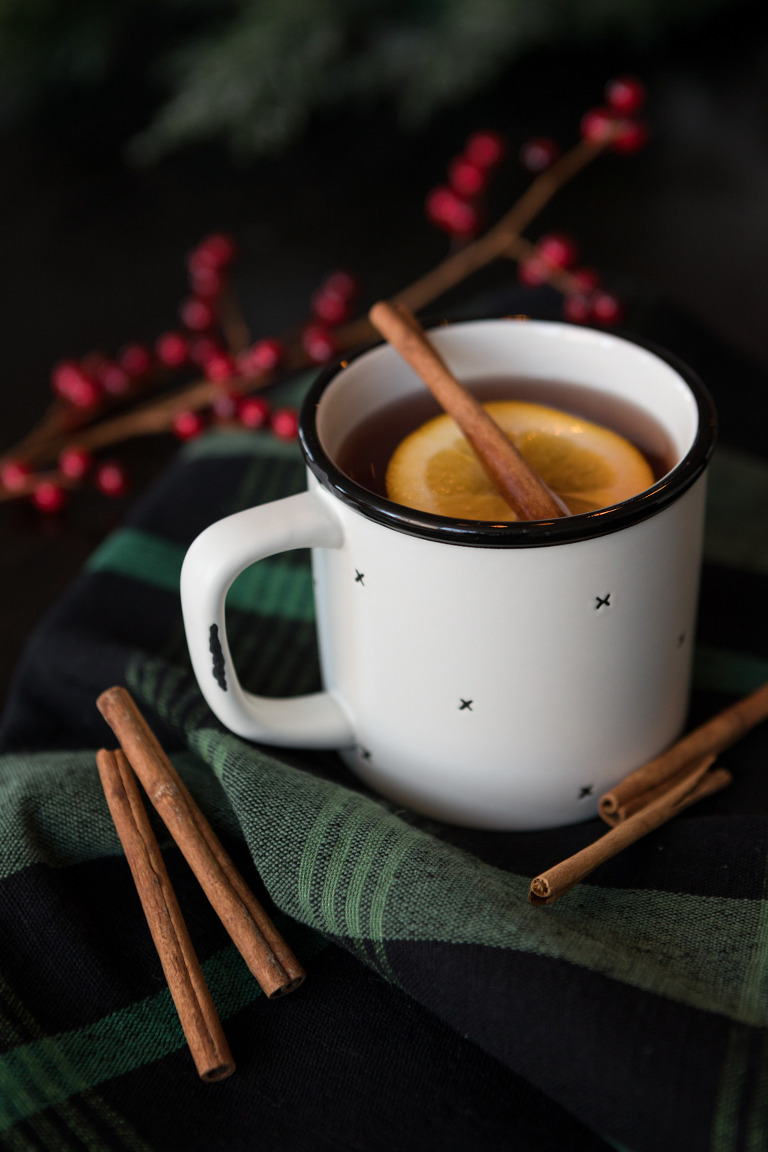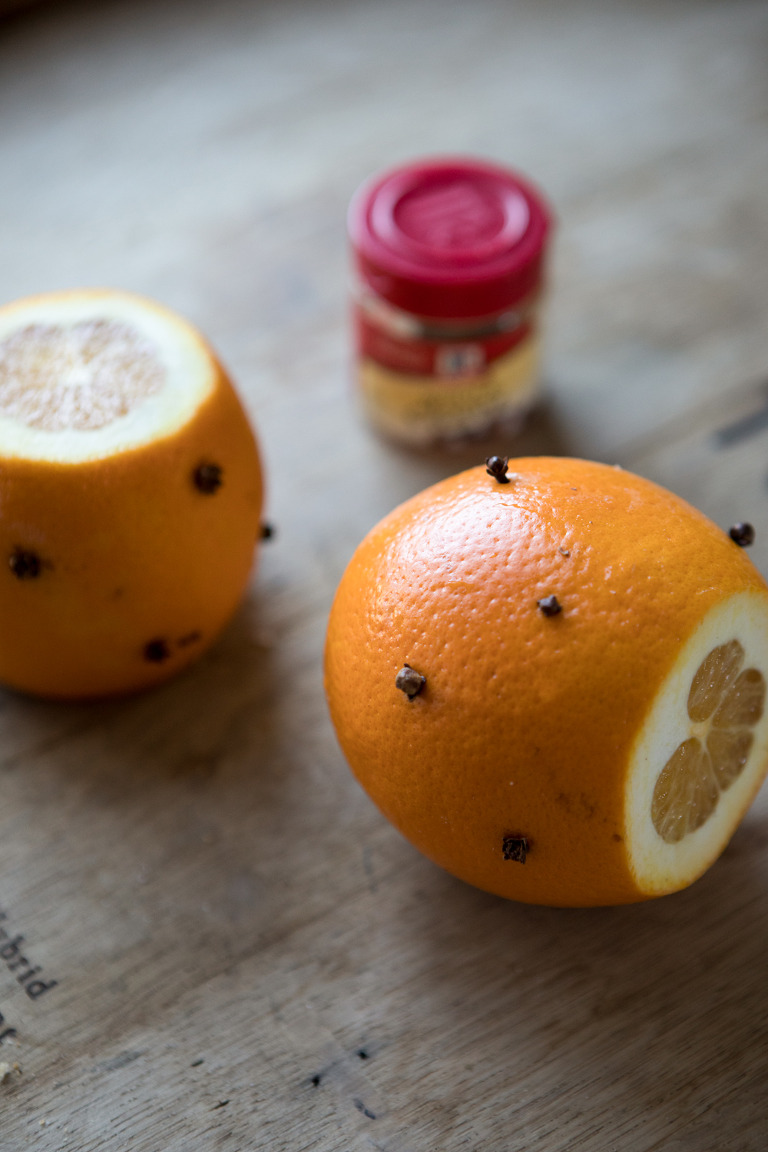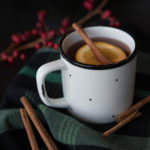 Mom's Spiced Holiday Cider
2017-11-29 14:47:18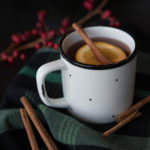 An easy and delicious crockpot recipe for spiced holiday cider!
Ingredients
1 gallon of Apple Cider (not apple juice)
1 HALF gallon of cranberry juice
1/4 tsp of ground All Spice
1 small jar/container of WHOLE cloves (not crushed or powdered)
Cinnamon sticks (about 8)
6 oranges
1 or 2 crockpots
** These ingredients above make 2 small crockpots of cider, but I usually only have room for one portion at a time, so the directions below tell you how much you need for 1 PORTION at a time. I re-use and keep the oranges and cinnamon sticks in the pot for both batches but add the extra cider, cranberry and all spice for the second batch. If you have a larger crockpot, you can probably fit both portions into one or use two crockpots, but then you would need to use double the oranges !
Instructions
In a crockpot, add 1/2 of the gallon of apple cider, followed by 1/2 of the bottle of cranberry juice. Add 1/4 tsp of All Spice and about 4-5 cinnamon sticks to the pot and stir.
Cut the ends off of the oranges on both sides and then push about 10 whole cloves into each orange, scattered throughout the orange. (see photo above)
Heat in crockpot until flavors blend and heated through, about an hour or so on high. You can leave it on warm while guests are enjoying it at the party.
Notes
Unfortunately, cinnamon sticks and cloves are expensive, but luckily you only need to buy a small amount. I promise they make a difference in this recipe though!
Meghan Leigh | Photography and Lifestyle | Hinsdale and the greater Chicago area http://meghan-leigh.com/