---
This weekend, I had the opportunity to try out The Eastman Egg Company for the first time.  What a treat it was……
We rode our bikes over to the Wacker Ave location and I immediately fell in love with their quaint little storefront and restaurant concept.  Clean, fresh and healthy.  And yummy!!!  It is located on Wacker Ave directly across the street from the Civic Opera House.
Eastman Egg also has a food truck that I am now determined to find around Chicago.  Follow their twitter (@eastmanegg) to find out their Wednesday-Sunday locations.  :)  The perfect place to pick up a coffee and breakfast sandwich before heading into the office!
On a hot summer day, I always crave a good iced coffee.  I just had to see for myself what all the rave was about their coffee.  The Eastman Egg partners with local West Loop company, The Sparrow Coffee, to create their delicious drip coffee, iced coffee and espressos.  Absolutely delicious.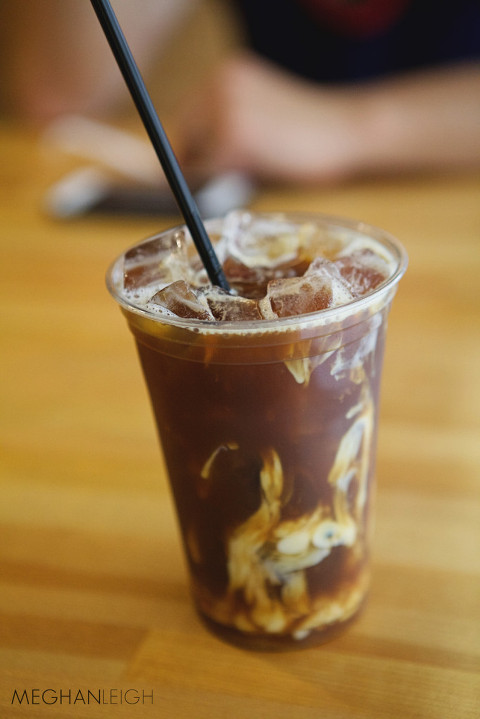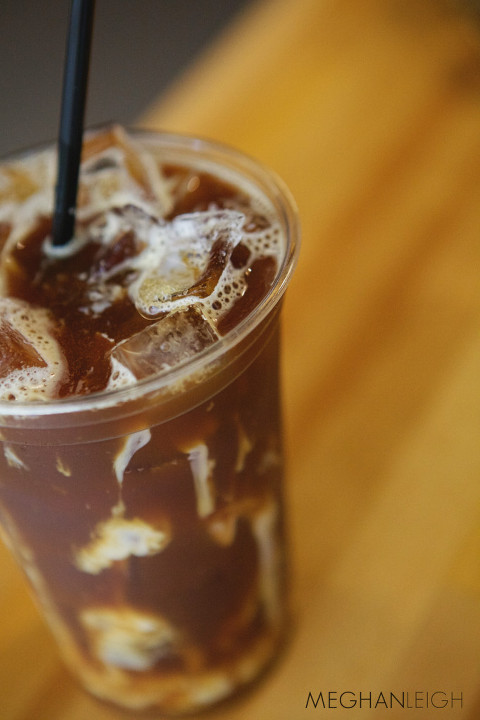 Our full menu included an iced coffee, iced tea, griddled potatoes,  The Doc breakfast sandwich and The Crown sandwich, which I turned into a "bowl" with no bread.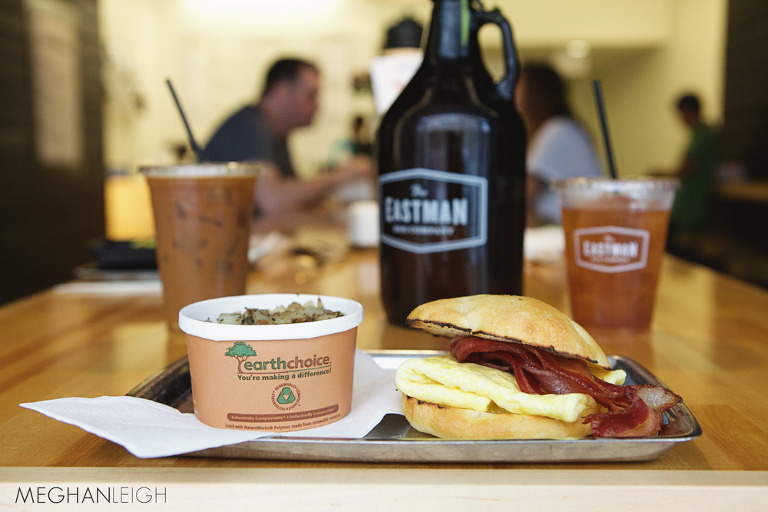 Let's start with the highlight of the meal.  This delicious combination of farm egg, spicy chorizo, egmont cheese, avocado and a house salsa verde.  All of their sandwiches can be turned into a "bowl" if you're trying to cut some carbs/gluten.  I was worried I would miss the bread, but the flavors were so delicious that I didn't even notice!  And the avocado!  Oh my gosh- so fresh and they were so generous with the amount!!!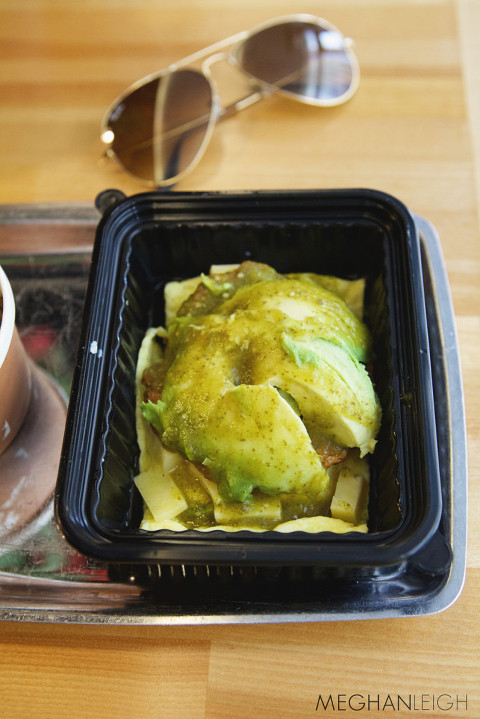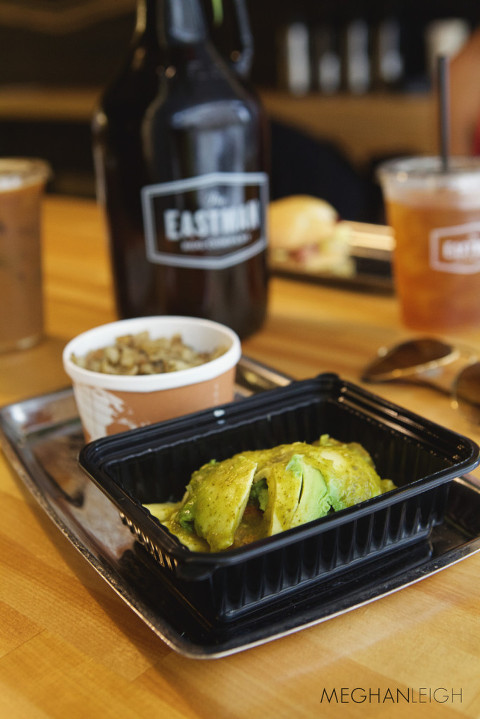 My husband tried a simple breakfast sandwich with farm egg, white cheddar and bacon on a freshly made ciabatta bread.   He loved it!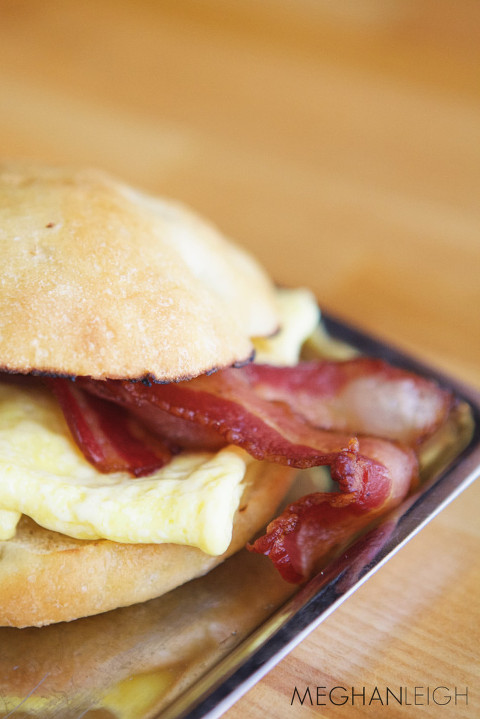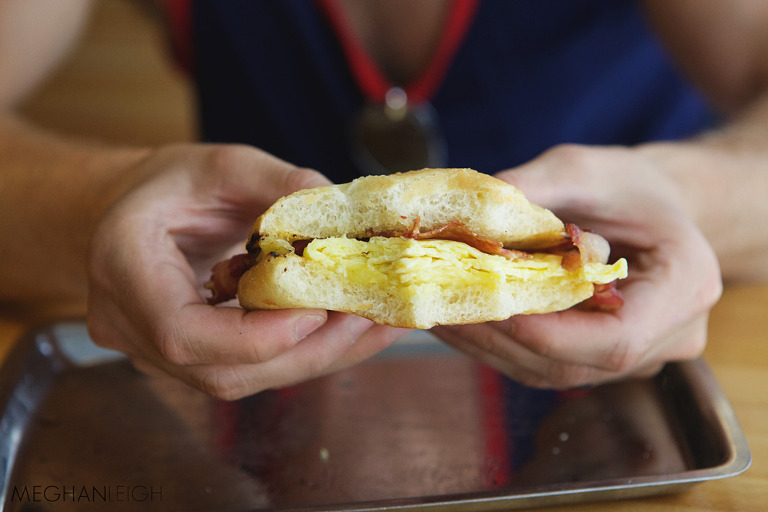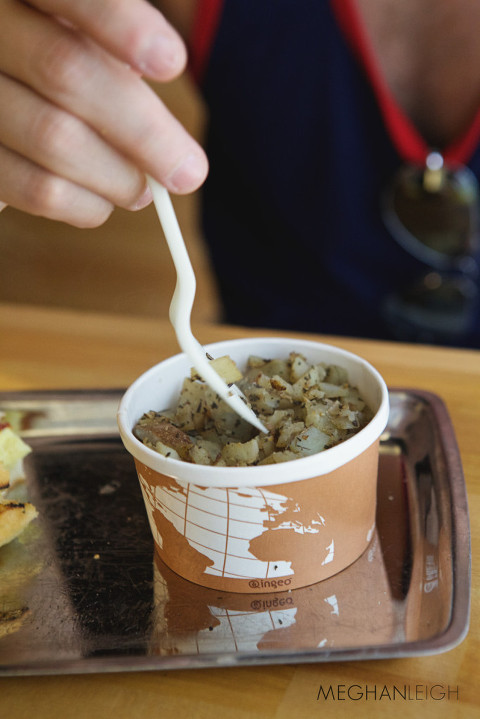 The store is rustic, clean and the perfect place to people watch on Wacker! :)